March 20, 2020 Update: The Hunter Daniels/Dan Dombroski Memorial Skate Park, Chaps Court at Nichols Field, the playgrounds at Nichols Field and the East Haddam Town Beach, and the East Haddam Dog Park are all closed until further notice. Unfortunately, both the entrances to Nichols Field will be closed making it impossible to get to the disc golf course at this time.
Please stay safe. We promise to share any updates.
Drop-in and check out our online Boot Camp Fitness. Please email our instructor, Nancy Walter, at nancyewalter@gmail.com to pay the $10 drop-in fee via Venmo and then a link to the class will be shared with you. Classes are held Tuesdays and Thursdays at 6pm.
Gentle Yoga classes are being offered online via Facebook Live at 6:30 p.m. on Wednesdays. You will need a Facebook account to participate. Once you are admitted to the private Facebook group, you may access this class at any day/time that is convenient for you. And you will continue to have access to the class so that you can practice as many times as you like until the following Wednesday when a different "Live" class is taught.
We are excited to share some great news! Zane Barber, town resident and soccer/futsal coach, is organizing access to an online soccer program. Please read his email below. If you are interested in this opportunity, please email Zane at zbarber44@gmail.com. For a sneak peek go to https://mypersonalfootballcoach.com/dynamic-ball-mastery-2/
Hello East Haddam Youth Soccer players!
Whether you play Rec, Travel, Middle School, High School, or beyond, the soccer culture of our great town will endure! During this trying time of isolation, the thought of being able to not only train your soccer skills but VASTLY IMPROVE may seem impossible. This is simply not true. Technical (or individual) skills are what set players up for lifelong success and enjoyment in soccer. The
ability to do all the "tricks" and high-level moves you see by Ronaldo, Messi, Firmino, Pulisic, etc? They come from training with a ball on their own when not at team sessions. We have worked a deal with former Chelsea FC and Tottenham Hotspur youth academy director, Saul Isakson Hurst to subscribe to his interactive, online training platform, My Personal Football Coach. On the platform you will be able to access hundreds of drills, sessions, videos, and even his exclusive Dynamic Ball Mastery Program. Additionally, you can interact with myself or other coaches from East Haddam who can upload videos, answer questions, and even review your uploaded videos. There is even the ability to ask questions of Coach Saul himself. The cost of this program is $5/player per month and you can cancel whenever you want. However, refunds will not be issued if you've started a new month. If you are interested please contact me at zbarber44@gmail.com.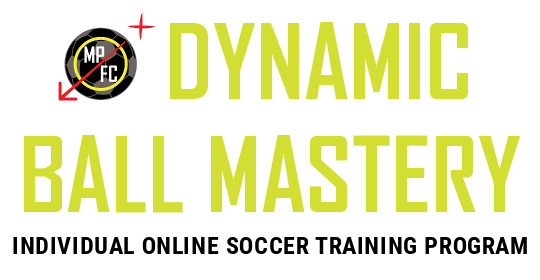 UK International Soccer has created skill challenges for your players to keep honing and developing their skills at home.

Below are the links to the skills, each day a different skill. All you need is a ball and a small amount of space.
We have chosen individual skills as the topic this week. Here ARE some helpful tips to reminders:
• Take your time
• Break down the skill
• Start slowly & speed up
• Once you get it right…repeat

Day 1 - Step Over Turn https://vimeo.com/220070346/ed860dec49

Day 2 - Drag Back https://vimeo.com/220038961/e34a40122b

Day 3 - Outside Hook https://vimeo.com/220037903 https://vimeo.com/220037903

Day 4 - Inside Hook https://vimeo.com/220034362/7838c4efa8

Day 5 - Cruyff Turn https://vimeo.com/220050637/6ed4ee9f4f

Day 6 - Ronny Chop https://vimeo.com/220070248/7fb423fafb


Kidscapades Sizzling Science - Two great online options!
A. The upcoming session will be online! Please visit our website www.easathaddamrec.com for more information. Cost is $30.
B. The owner/instructor, Elena Bigio, will also be offering Facebook live classes from Kidscapades Facebook page on Mondays and Tuesdays. Please visit their page at https://www.facebook.com/Kidscapades/ for more information. Free!





All East Haddam Parks and Rec activities are canceled through April 20, 2020.